Body Contouring
Experience body contouring using the power of ultrasound for a slimmer, tighter shape without pain, needles or downtime!
Click for more information.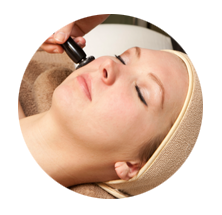 Cellulite Reduction

Our exclusive SERF technology provides a non-invasive solution to reduce the appearance of stubborn cellulite.
Click for more information.
Eyelash Extensions
Accentuate your natural beauty with thicker, longer, stronger with Shavasana Eyelash Extensions. Offering a variety of lengths
Health & Wellness
A full line of botanically based health & wellness products to support you in your goal to Look Great Today!
Click for more information.
Additional Services
Waxing, Detox Wraps, Cosmetic Makeover, Warm Body Therapy, Ear Candling and Paraffin Hand and Foot Therapy